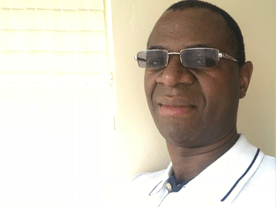 Specialises as a musculoskeletal practitioner with special interest in spinal and peripheral manual physiotherapy, sports injuries rehabilitation and practise acupuncture
Joseph Chimera BSc (Hons) Physiotherapy. PgDip Man Therapy. PgDip Musculoskeletal Medicine. MHCPC. MCSP. MSOMM
I qualified as physiotherapist in 1999. I've done extensive post graduate training including acupuncture, diploma in Manual Therapy, diploma in Musculoskeletal Medicine, peripheral Injection Therapy and Independent Non-Medical Prescribing. Currently working as an Extended Scope Physiotherapist (NHS) and as a manual therapist. I have been working in private clinics for ten years.
Currently on Sabbatical completing a MSc Musculoskeletal Medicine (Queen Margaret University, Edinburgh)
Wealth of experience as a specialist musculoskeletal practitioner with special interest in spinal and peripheral manual physiotherapy, sports injuries rehabilitation and practise acupuncture.
I am a good listener, very compassionate and very patient centred. In addition to formal physiotherapy, I will also "help you to help yourself". I do comprehensive assessment and treatment techniques tailored towards agreed therapeutic goals – relieving symptoms, empowering and equipping you to self-manage. Where physiotherapy is not indicated, I can advise your GP on appropriate investigations and best pain control medication for your condition – in line with my current role as an Extended Scope Physiotherapist. Working alongside a spinal consultant in the NHS has enhanced my interest and understanding of spinal pain – including best physiotherapy and medical management for spinal pain.
I am a member of the Chartered Society of Physiotherapists and Health and Care Professions Council as well as a member of the Society of Musculoskeletal Medicine (SOMM).
Outside work, I enjoy road cycling and running regularly. I have participated in a number of charity bike rides and cycling sportives. My cycling target is to do a 100-mile bike ride! Best one-off distance cycled so far is 76 miles for Against Breast Cancer Charity in Oxford. The best I've run is 12km. I aim to do a half marathon in future.
I am very pleased to have found Jess, after 5 weeks of pain and suffering Jess has released the spasm in my lower back and glutes and I am able to work tomorrow. She is very knowledgeable and experienced and has no problem getting deep into my tense muscles when others were not able. I have tried every form of physical therapy and a great osteopath is a golden find. Thanks very much

Lee Thompson


June 28, 2021

I have been receiving acupuncture treatments with Ivan while undergoing chemotherapy, for side effects such as sleep disturbances. Ivan has always been very considerate, well informed and intuitive to the underlying causes, and the acupuncture results have been immediate with lasting effects. Ivan has always been very professional in his treatments, making me feel very comfortable and at ease. I wouldn't hesitate to recommend an acupuncture treatment with him, the treatment won't cause disappointment.

Julie Willmott


April 22, 2020

After a recommendation to bring my newborn to an osteopath we found Sarah. From 2 weeks old she treated our son for a few weeks and we have noticed a huge improvement in his head movements and general flexibility! We've felt very safe with her covid safe measures and also very welcome. I've already recommended her to two friends and won't hesitate to recommend her again and again!

Charlotte Barton


April 3, 2021
We're registered with all the major healthcare providers.
Don't worry if you don't see your provider listed below, we may still be able to help so just get in touch with us on 01494 727859 (Amersham), 01753 362262 (Gerrards Cross) or 01494 416100 (Beaconsfield) and one of our team will be able to answer any questions you may have prior to booking.