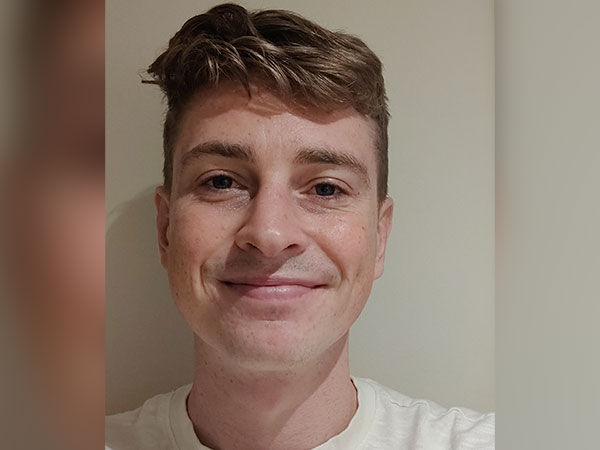 Treats Musculoskeletal injuries in adults and children. has a special interest in treating sports injuries.
Darren has recently completed his Masters in Physiotherapy in Brunel University London, with a prior degree in Athletic Therapy and Training in Dublin City University. In the final year of his undergraduate degree, he was able to complete a placement in Massachusetts in the United States, gaining valuable experience working with collegiate teams in American football and ice hockey. Darren's passion is in sports, and having completed his undergraduate degree, was licensed in Ireland working as an Athletic Therapist across a number of sports including football and Irish sports, Gaelic football and hurling.
Darren offers a range of techniques, including trigger point release and instrument assisted soft tissue mobilisation (IASTM) which treat fascial restrictions, encourage rapid localization and effectively treat areas exhibiting soft tissue fibrosis, chronic inflammation, or degeneration.
Having worked with athletes and out of a gym, Darren has a wide knowledge of exercises used to optimise function and improve imbalances in the body. Darren believes that for treatment to be optimal, empowering the patient with knowledge and exercises is vital for achieving the best for the patient. Having also completed a course in Mental Health during the pandemic and completing a dissertation on the topic, Darren recognises the holistic approach required for overall well-being.
Darren aims to upskill over the next year in his time away from the practice, with acupuncture and strength and conditioning courses lined up for the new year.
Outside the clinic, Darren is a huge sports fan. Having grown up by the sea in Ireland, he enjoys ocean swimming, mountain hikes and running.
I have been going to Bucks Osteopathy for 6 months and am a regular patient of Jess'. She has been great. I have issues with my lower back from past injuries, however I went because of pain in my leg and the issue was diagnosed quickly and linked to my previous back injuries. Treatment has been hugely effective and I've also had support outside of appointments as well, with exercises and life style changes to aid recovery. I've recently had a shoulder injury which again has been diagnosed and treatment has already made a started rapidly easing symptoms. They are COVID safe, responsive and friendly and all treatment is holistic, Jess really takes time to get to know you, how you work and what will work for you. I couldn't recommend them, and Jess, more!

Samantha Horsman


January 6, 2021

For a year in lockdown I had a progressively bad back leading to sciatica. In desperation I made an appointment with Sarah. I'm amazed that after just 3 sessions I'm pain free and the sciatica has disappeared. No more sleepless nights and bending down without pain is such a relief. My only regret is I didn't go sooner. Can't thank you enough Sarah. Life saver!!!!

Gill Wharton


February 16, 2021
We're registered with all the major healthcare providers.
Don't worry if you don't see your provider listed below, we may still be able to help so just get in touch with us on 01494 727859 (Amersham), 01753 362262 (Gerrards Cross) or 01494 416100 (Beaconsfield) and one of our team will be able to answer any questions you may have prior to booking.