At Bucks Osteopathy and Physio we see a lot of lower limb issue many of which can be resolved through osteopathy or physiotherapy. For some patients though, the problem may be caused by issues with their feet, which can have a knock on effect on other parts of the body. In these instances we recommend that the patient has a gait analysis to see if we can identify if their feet are causing the issue.
Equally though you may be suffering from foot pain such as planar fasciitis. Here the underlying condition may need gait analysis and orthotics to resolve and our specialist osteopaths and phsyiotherapists would then help with the rehab for the condition.
In either case, the analysis is only conducted by osteopaths and physiotherapists who are specially trained in lower limb bio-mechanics using a specialised gait analysis system from Footscan and, should you need orthotics to help your condition, we use special 3d printed orthotics made by Phits 3d .
What's so special about the Footscan and 3D printing technology?
This system shouldn't to be confused with the kind of thing that you get in sports shops which are often nothing more than a heat sensing plate that show whether you have falling arches or not.
What Footscan does is use a special gait analysis plate that you step on that assesses your gait and the amount of pressure that your foot puts down in different areas when you walk/run etc.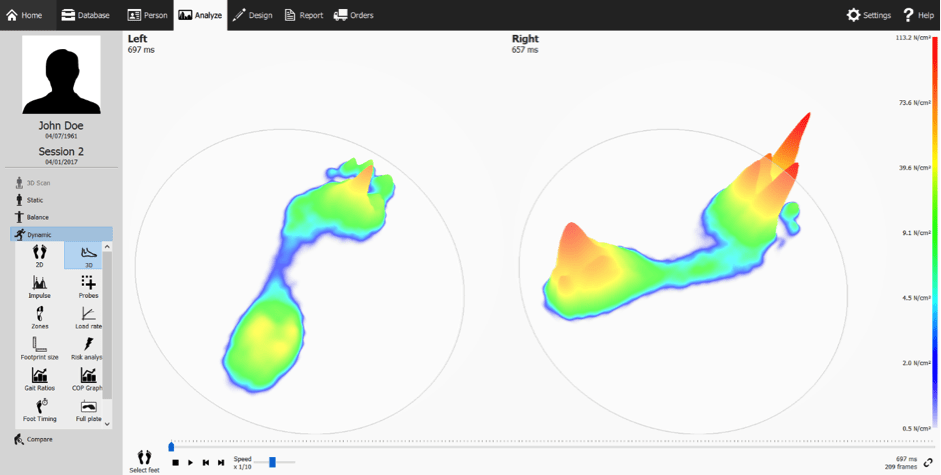 This kind of gait scanning technology in and of itself is not unique; there are some other therapists out there that use similar technology to help with diagnosing patients issues (although many will just use visual assessment or video to look at how the foot is falling).
What is different is how this information is then used.
With these other methods, whether visual only, or with a gait scan, the therapist involved will then write a prescription and take a foot mould and these two together will be used to create an orthotic by a third party company (either manually or using a CAD system) or by adding wedges etc to an 'off the shelf' orthotic.
The limitations of this approach is that the mould used is of a static foot and doesn't take into account of what happens when the foot is used dynamically.
What happens with Phits system is that the information from the gait scan is directly translated into the creation of the orthotic which is 3d printed.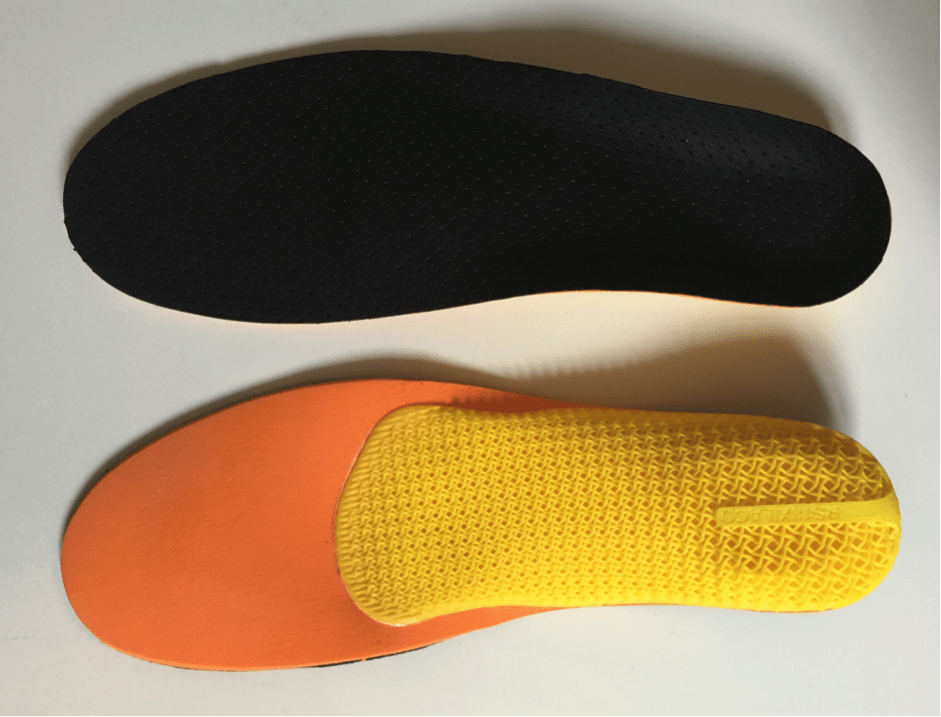 This means that the orthotic is created with all of the data that has been recorded of the foot being used dynamically, so the orthotic is more accurately created (no room for human error as can happen with a written prescription) and takes into account the needs of the foot when it is being used dynamically i.e. the orthotic can be created to accurately provide the amount of torsional stability the foot might need as this is taken into account in the 3d printing process.
So whether you are an elite athlete, recreational walker or factory worker on your feet, Phits will help your feet to adopt the correct foot motion, improve your movement efficiency and minimise your risk of injury.
In summary what you get is an orthotic that has been 3d printed to be completely tailored to the needs of your individual foot and issue, using the most accurate data that it's possible to get.
So if you have planar fasciitis, or any other kind of foot pain that will not go away, book in for a Footscan Gait Analsysis to see if orthotics might help with your problem.
We're registered with all the major healthcare providers.
Don't worry if you don't see your provider listed below, we may still be able to help so just get in touch with us on 01753 306483 (Amersham), 01753 362262 (Gerrards Cross) or 01494 416000 (Beaconsfield) and one of our team will be able to answer any questions you may have prior to booking.